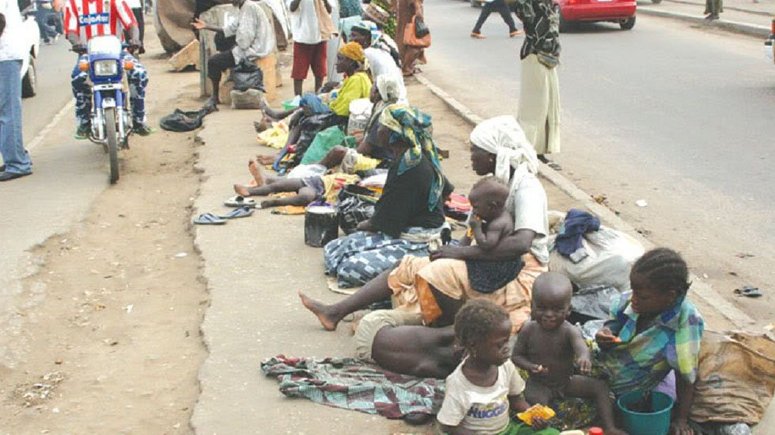 Beggars in Lagos State have been advised to drop begging as a vocation and rather take advantage of the Discrimination against Persons with  Disabilities  (Prohibition) Act signed into law last year by President Muhammadu Buhari, which among other items mandates public and private institutions in the country to reserve a percentage of employment opportunities for Persons With Disabilities (PWDs).
The Lagos State Commissioner for Tourism, Arts and Culture, Mrs. Uzamat Akinbile-Yussuf, gave the advice yesterday at the maiden edition of community engagement of all stakeholders in Alimosho constituency. She said with the recent ban on street begging in Kano and Nasarawa states, beggars in Lagos should take advantage of the several skills acquisition programmes to get engaged in a vocation.
"Begging is not a vocation and I personally frown at it. Having challenges is not a liberty not to be useful to oneself. With the support and empowerment programmes of groups, NGOs, and firms, PWDs can rise above their challenge to be whatever they aspire to become rather than turn into full-time begging. Also, there is a law in Lagos State that prohibits street begging.
"For PWDs who strive to get themselves skilled in any vocation, trade or profession, they are at an advantage to be engaged with the PWD act signed into law last year by President Buhari. We have lawyers, doctors, journalists and many other professionals that are physically challenged. I also want to encourage people to stop giving beggars money," she said.
The commissioner noted that the interactive community engagement was held to intimate residents of Alimosho about the T.H.E.M.E.S. agenda of the administration in the state and also a youth development programme that will be facilitated by the Moremi Goodwill Project.
Also, a loan empowerment scheme for Alimosho residents was unveiled. The loan is interest-free with three months moratorium to support artisans, traders and businesspersons with start-up capital.